Geospatial Job Seeker Resources
EBook: International Career Guide
A career guide for international geospatial professionals looking for employment in Canada in GIS, remote sensing, surveying, geodesy, and geomatics engineering. In addition, you will receive enhanced resume and cover letter template that you can use.
The Guide Includes:
The Canadian geomatics & Geospatial jobs report
Introduction to Canada: Culture, regions, employment
Geospatial Employment strategies for Canada
The "geo" resume
The "geo" cover letter
A guide to Canadian staffing agencies
Effective communication strategies
A guide to geospatial interviews
Social media and online networking
Networking in person
Licensing and certification for geomatics
Education and Canadian geospatial programs
Canadian geomatics & geospatial associations
Canadian geomatics & geospatial companies
Immigration resources
$ 36 USD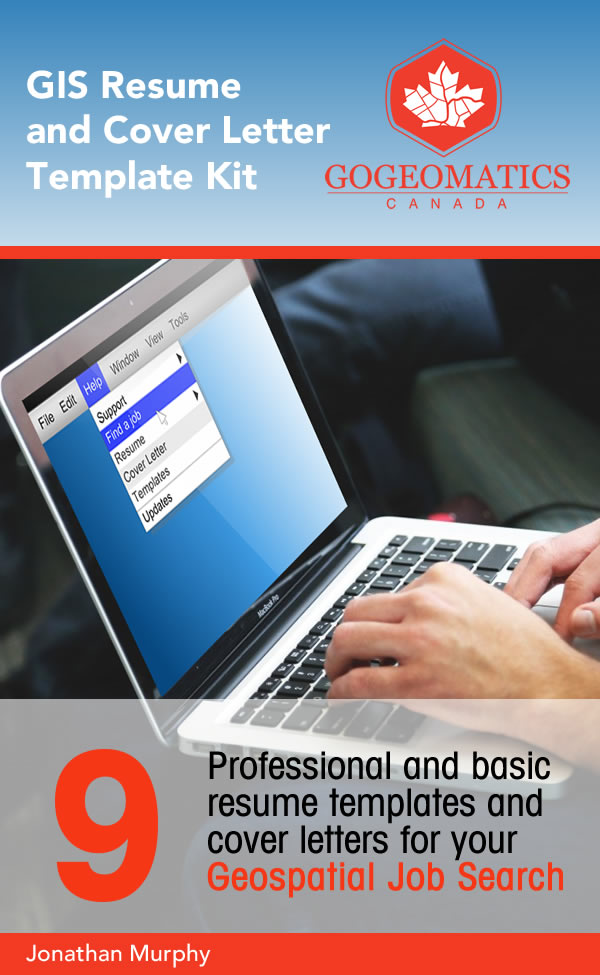 Geospatial Resume and Cover Letter Templates
The GoGeomatics Resume and Cover Letter Kit is your aid to a stress-free job search. Whether you are a remote sensing, cartography or GIS professional, you can use our industry recommended templates to craft the cover letter and resume that will secure you an interview for your dream job.
Your career is in your hands and the results you get out of your job search will depend directly on the work you put in. Competition in the geomatics industry is fierce: most GIS job postings receive hundreds of resumes. This kit will give you a head start in the job race!
The templates provided in this guide are the result of years of experience from Jonathan Murphy, GIS Specialist and Managing Director of GoGeomatics and Canada's only geomatics career coach.
$ 40 USD